Make appointment booking a breeze
BOOKING SYSTEM THAT IS SMOOTH AND EASY TO USE ON EVERY DEVICE
fully responsive and is designed in such a way that it looks great with every device. One can easily manage and access the admin panel on all the devices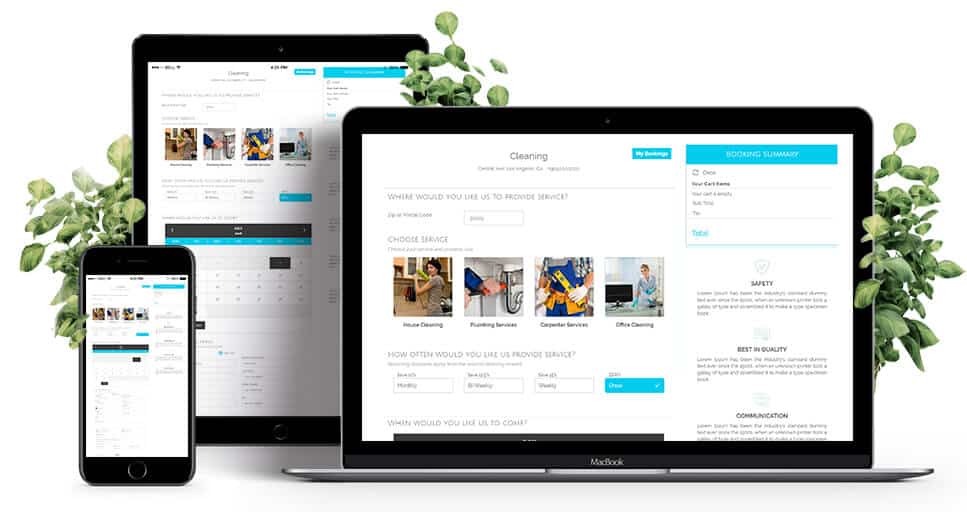 Schedule An Appointment
Book an appointment very. Get the services at your doorstep. Just a few clicks and your work will be done.
API
Provides robust, reliable and secure Mobile Application Integration.
CRM Module
lets you manage registered and guest users' all the personal and booking details at one place.
Google Calendar Integration (2way)
With this feature one can easily set dates, times and reminders for important event/task and integrate them with Google Calendar
Easily Customizable Appearance
Offers easily customizable appearance for their users. One can change the appearance of the system according to their liking.
Partial Deposit
Partial Deposit feature lets you pay the amount which is less than the due amount by cheque. You can also refer to as an installment payment
Secure Online Payments
Make your online payments safe and secure. Allows you to make payments at the time of booking. We offer multiple payment gateways to make online payments.
Appointment Reminder
Many leading booking systems are providing appointment reminder feature. What makes us different from them is we offer comprehensive reminder through both SMS and Email; which leave the clients in no doubt as to the details of booking.
Reschedule Appointments
The name of the feature itself says it all. One can make changes to their existing appointments. One can flexibly reschedule their appointments before the appointment time. We have made rescheduling an appointment easy for you. This feature makes us unique from all.
We know the importance of a good layout, so we are here to take your product to your right customer.
Mobile Apps AVailable Now
Get Customized Mobile apps for your customers and get Booked easily