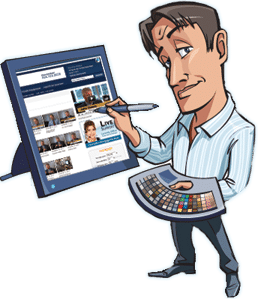 We provide our clients with industrial, technical, and creative experience
We have 20+ years of experience in digital business development specializing in lead generation with both small and large businesses to help them attract new customers. We have a unique passion for helping business owners to solve marketing issues and we love the challenge of uncovering new opportunities for them to generate new sources of revenue.
Over the years we have consistently positioned myself as the "go-to-guy" to research digital marketing trends and strategies to provide business solutions that impact business owners' bottom-line success.
I've worked with both traditional and digital marketing agencies in the capacity of business development, lead generation, digital marketing strategist, telemarketing, e-mail marketing, social media management, website development, research marketing consulting, video editing, A/V technologies
Specialties & Interest:
• Traditional Media Ad Sales
• Social Media Marketing
• Sales Lead Development
• Digital Marketing Strategist
• Radio/DJ Personality
• Event Sponsorship Developer
• Voice Over Specialist
Always Available to Accept Your Call!